The New Ecoflow Wave Portable Air Conditioner
4,000 BTU Air Conditioner with 8 Hour Battery
Suitable for Spaces Under 86 Square Feet
5 charging ways include wall socket, battery pack, power station,
car charging and solar panel.
Call 770.317.5210 for the Best Price
The EcoFlow Wave makes perfectly balance among Cooling performance, Portability and Battery time, which is nobody has done yet.
EcoFlow Wave offers the best cooling performance and most flexible charging methods under the premise that it is portable enough for outdoor activities
Hot Air is Exhausted out the back via a flexible tube and outside air is drawn in on the backside. This greatly increases the Cooling efficiency.
In independent Testing, mid 50 Degree Cold Air has been produced at about 170 Cubic Feet Per Minute
The condensation water is transported to heat tube automatically to evaporate. If it's very humid, there is a warning light to drain excess water that doesn't evaporate in the internal tube.
Cool Air Can be Ducted Into a Tent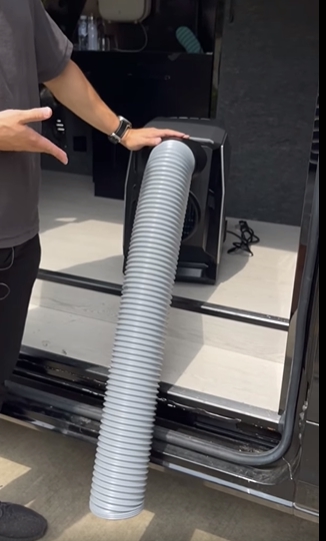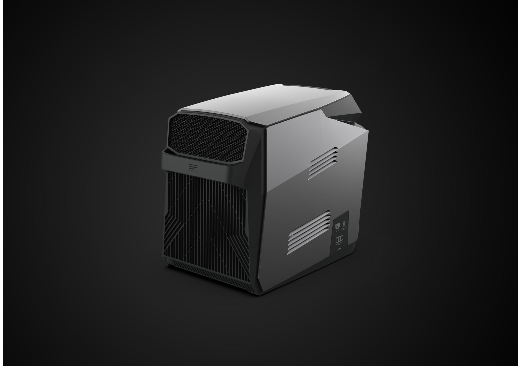 ECOFLOW WAVE Specifications
4,000 BTU cooling capacity, perfect for outdoors and small spaces
Customize the runtime up to 8 hours
5 ways to power: wall outlet, add-on battery, or power station, car outlet and solar panel
Portable and easy to setup.
EcoFlow Wave
4,000 BTU / 1200W
Up to 8 hours with sleep mode on
~50–80 ft² / 5–8 m²
Cool, sleep mode
ECOFLOW Wave Battery Specifications
AC outlet, add-on battery , EcoFlow power station (<2 hr fully charged), Car outlet, Solar Panel
400W
55 dB
No
IP54
✓
16.1 x 11.8 × 17.2 in / 41 x 30 × 43.7 cm
33 lb / 15 kg
Ecoflow Add on Battery
EcoFlow Wave Add-on Battery
1008Wh
NCM
800 cycles to 80%+ capacity
500W
2 hours
IP54
16.1 x 11.8 × 3.8 in / 41 x 30 × 9.8 cm
14.5 lb / 6.6 kg
LEFT: Optional Cold Air Duct to Move Cold Air Into Tent
RIGHT: HOT Air Exhaust Tube to Move HOT air outside of any Enclosure. Below it is the Fresh Outdoor Air Intake Port which also has it's own tube. This outside air tube Cools the Compressor and operates separately from the cold air being produced from the front of the unit. All Accessories are Included.