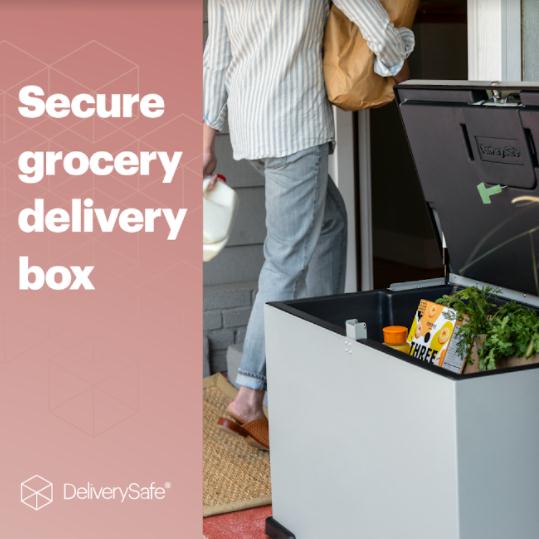 Do you get packages from Amazon, UPS, USPS, Your Doctor, Pharmacy or food delivered by local grocery stores, Food Companies like Home Chef, Gobble, Freshly, Hello FreshDaily Harvest, Home Bistro or others?
YOU DON'T HAVE TO RUSH HOME TO MEET THE DELIVERY PERSON OR BE THERE TO MAKE SURE YOUR FOOD DELIVERY DOESN'T SPOIL.
Now you can receive packages any time with our secure delivery box. Never worry about package theft, damage, or spoilage again. Get two long lasting ice packs specifically designed for DeliveySafe to keep you food cold until you get home.
Designed with safety in mind, every DeliverySafe is built with long-lasting, durable materials.
Secure, easy-lock combination system is simple to program and can be accessed only by delivery companies who have a specific code only they are given on the delivery order form.
Quickly reprogram passcodes as necessary.
Horizontal design with spacious capacity allows for standard package deliveries while fitting great with a variety of porch sizes and styles.
Ships fully assembled with hardware needed for securing to decking, concrete or asphalt.
Weatherproof exterior protects items from sun, wind, rain, and snow.
NO MORE STOLEN DELIVERIES OR SPOILED FOOD! DeliverySafe's lockable package and food delivery box helps keep your delivered packages, prescriptions, perishables and meal kits safe. Order your DeliverySafe Today.
Click on Order Now
This is a Great Product for Seniors! They can receive packages, food, prescriptions at any time with our secure, INSULATED lockable delivery box. Never worry about package theft, damage, or spoilage again.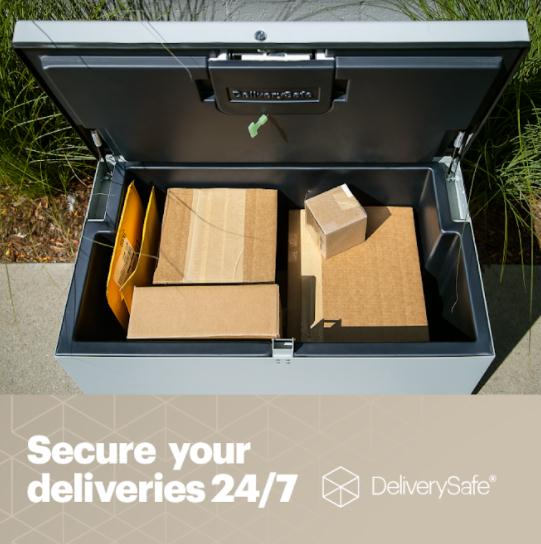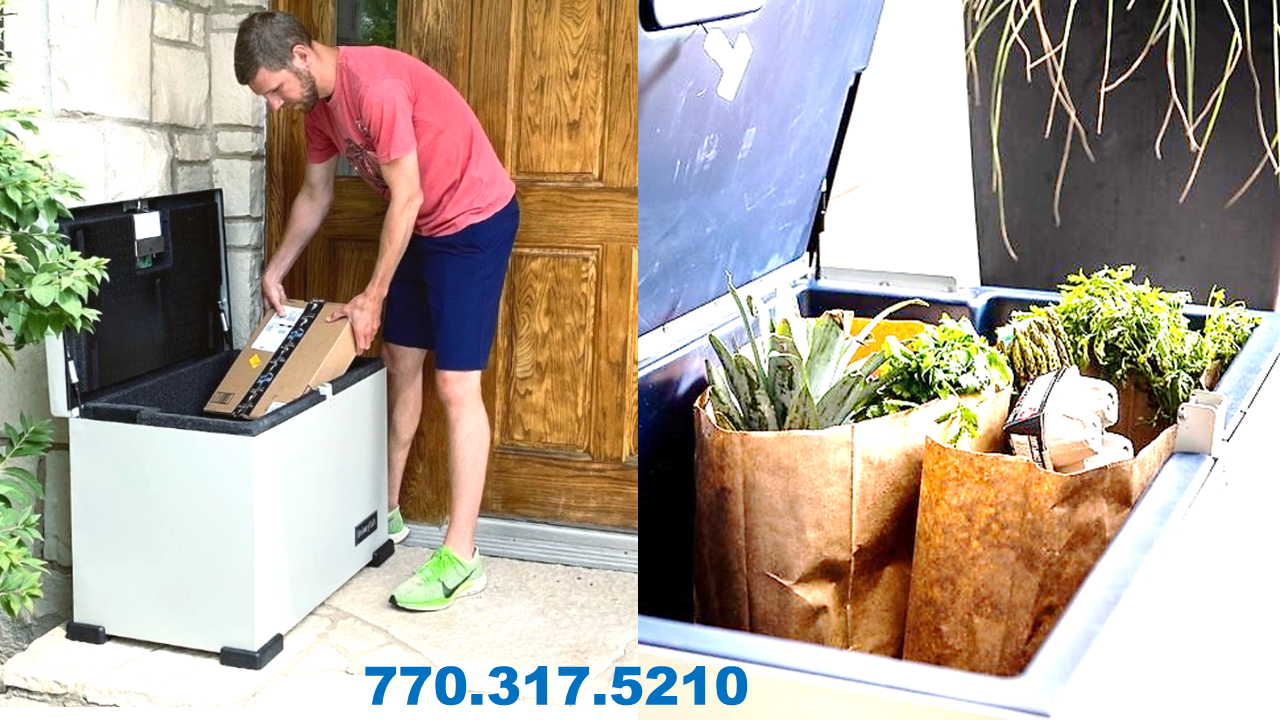 Large Insulated DeliverySafe
32" L x 19" D x 22.5" H.