Quite often, when you have the least amount of time to search for it, you lose a valuable piece of Jewelry on vacation.

This may be a family heirloom piece,

jewelry,

an wedding/engagement ring

, car keys, cell phone

or something else that's totally Irreplaceable. Using the Best metal detecting technolegy and know-how, we can help you find that important

item.
We use the

MineLab Equinox 800

,

regarded to be the best metal detector in the world

and time tested search techniques to quickly find your treasure on the beach, surf or land. Call us for more info.
In the Beach mode
This mode is made for beach hunting. Its main difference from the rest is that it has more sensitive ground balance function – salty sand, wet sand and surf zone (wet sand + salt).
** Also this mode is used for underwater treasure hunting. It has two sub-modes – wet/dry sand and under water/shallow water.
SIMULTANEOUS MULTI-FREQUENCY: True intelligent Simultaneous Multi-Frequency for maximum performance, plus a wide range of single frequencies.
FAST & ACCURATE TARGET ID: Fast recovery speed with accurate Target ID ensures you won't miss any valuable targets amongst the trash. Equally adaptable for all target types and ground conditions: Park, Field, Beach & Gold
8 CUSTOM SEARCH PROFILES: Each Detect Mode features 2 custom Search Profiles so you can save your favorite settings in each mode.
WIRELESS AUDIO: Experience ultra-fast wireless audio with the WM 08, or use fast aptX Low Latency / Bluetooth headphones.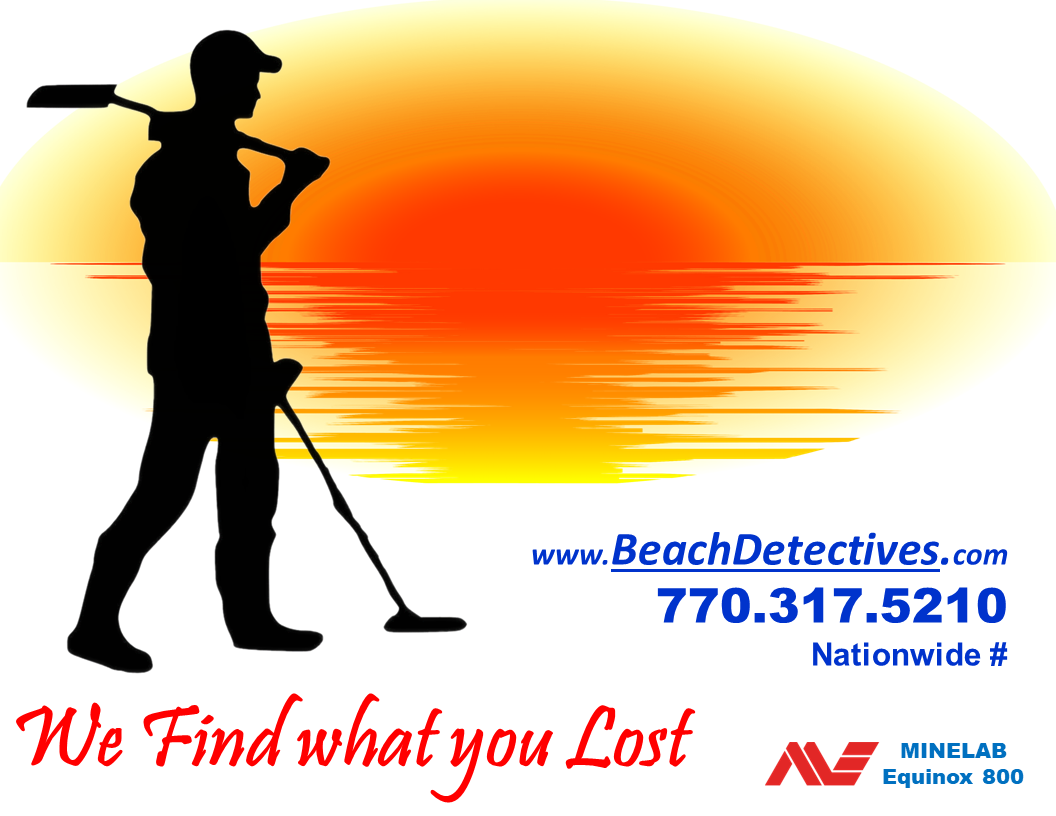 Police and Sheriff Departments:
We can be contracted to metal detect crime scene areas.